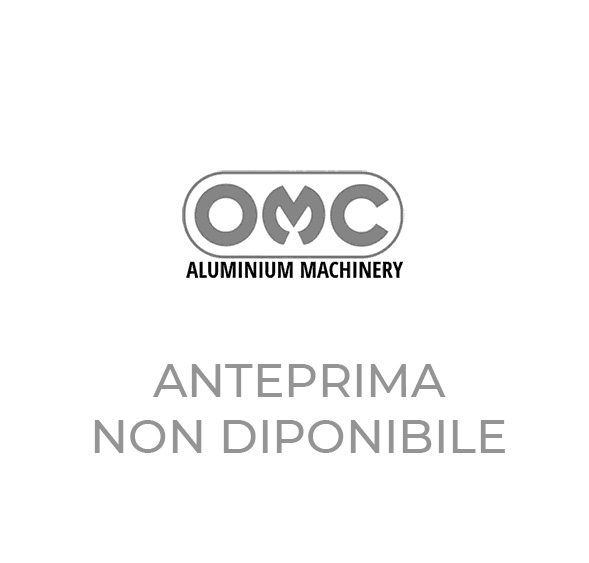 Work station
Mako
CNC machining center with 3 controlled motorized axes, 90 ° pneumatic work table rotation, pergolas and industrial profiles in aluminum, PVC and stainless steel (up to 3mm)
Mako is a fully automated and cab-based CNC machining center programming graphics. The pneumatic rotating work table allows automatic processing of the profile on 2 sides without repositioning it. It does not require the operator on the machine during processing.
Main features
built entirely in Italy according to the latest CE standards
possibility to work large profiles with sections up to 200x200 mm
double stop for machining profiles longer
graphic programming touch screen 10"
reduced processing times and travel speed 30 mt / min
5 Hp electro-spindle with 0-10.000 rpm speed variator
automatic profile rotation 0 °-90 ° and intermediate degrees 30°-45°-60°
specialist technical support from the parent company and H24 spare parts
Mako is a numerically controlled milling center (CNC pantograph), for companies that intend to renew themselves, increasing production with a fully automated machine.
Extremely versatile and with simple and intuitive programming, this work center has exceptional performance and an unbeatable value for money.
The X, Y, Z axes driven by 750V brushless motors guarantee a rapid speed of 30mt / min and a machining precision of 0.1mm
The pneumatic rotation of the worktop from 0 ° - 90 ° and intermediate degrees takes place completely automatically with a considerable saving of time and greater precision.
The Electro-spindle with a power of 5 Hp through the 0-10.000 rpm speed variator allows to work any material, even stainless steel up to 3 mm.
Optional
End mill diameter 6-8-10-12mm
Accessories supplied
End mill diameter 8mm
Service keys
Nebulizer for lubrication
2 pneumatic horizontal clamps
Technical specifications
Data
| | |
| --- | --- |
| Total electricity consumption | 400 volt 8 kW |
| Adjustable tool motor power | 4 kW |
| RPM engine tool | 0-10.000 RPM |
| Standard tool size | D 8 mm |
| Operating pressure | 7 atm |
| Air consumption | 8 N/l |
| x axis length | 750 mm |
| y axis length | 350 mm |
| z axis length | 350 mm |
| Maximum workable profile section | 200 x 200 mm |
| optional automatic tool changer with 4 cones ISO 30 | yes |
| Automatic floor rotation | 0-+90° and intermediate |
| Pneumatic lubrication | yes |
| Workable profiles up to 3000mm longer | yes |
| Overall dimensions | 2900x2000x2000 h |
| Programming | graphics |
| Weight | 550 kg |